As of January 1, 2017 Vivian Remmig start in our practice as general practice based nurse specialist Somatics.
She introduces herself.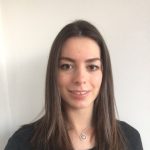 Hello, I'm Vivian Remmig. I graduated college nurse. Because I wanted to learn more after I my nurse training, I went to follow the training for practice-based nurse specialist. I perform the work of a practice-based nurse specialist with great pleasure. During my work, I find that expertise and development is very important. I try in my work to focus on the patient. I like to look together with the patient for the best solution or treatment.
With pleasure I go  to work from January 1, 2017 as a nurse practitioner in general practice Baecke & Nobel. I have my own clinic here, in close cooperation with your own doctor. I hope to get acquainted soon.