As of September 1, 2017, Rebecca Arkesteijn started in our practice as a doctor's assistant.
She likes to introduce you to.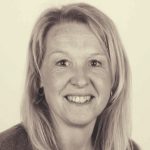 As of September 1, I came as a doctor's assistant to strengthen the practice of doctor Baecke and doctor Nobel. I am 38 years old, married and mother of 2 children.
My working days are Monday, Tuesday, Thursday all day and Wednesday morning. I make appointments for you with your GP and practitioner.
You can call me for results from the laboratory (blood, urine culture, soa- and feces) and radiology (x-ray and echo). Also, you can call for all your questions about repeat medication. If necessary, If needed, I will discuss your question with your GP.
In the afternoon from 14.00 to 15.00, I will run my own consultation time for removal of warts, clearing ears, removing stitches, blood pressure measurement, ecg's, 24 hour measurement, smears and injections.
In short, I look forward to meeting you!